CONGRATULATIONS (YOU HAVE WON!!!!) - enquiries@europe-onlinepromoworld.net
23rd of Jan, 2011 by Admin
CONGRATULATIONS (YOU HAVE WON!!!!)
From: "Europe Online Lottery" <enquiries@europe-onlinepromoworld.net>
From: "Europe Online Lottery" <enquiries@europe-onlinepromoworld.net>
Date: Wed, 17 Aug 2005 04:58:13 +0000
Subject: CONGRATULATIONS (YOU HAVE WON!!!!)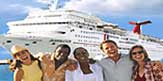 UNIVERSAL TRUST WORLDWIDE PRO LOTTERY
138 EDWARD STREET, 4TH FLOOR
BARINOR BUILDING
London, United Kingdom.
Ref: EAASL/941OYI/02
Batch: 12/25/DC34
We happily announce to you the draw of the Euro - Afro Asian Sweepstake International programs held on the 21st of JUNE 22nd, 2005 in cairo Egypt.Your e-mail address attached to ticket number: 564 75600545 188 with Serial number 5388/02 drew the lucky numbers: 31-6-26-13-35-7,which subsequently won you the lottery in the 2nd category. You have therefore been approved to claim a total sum of US$2,500,000.00 (Two million, five hundred Thouand,United States Dollars) in cash credited to file PC/9080118308/02.This is from a total cash prize of US $ 25 Million dollars, shared amongst the first Fifty (50) lucky winners in this category.Please note that your lucky winning number falls within our European booklet representative office in Europe as indicated in your play coupon. you can visit our website www.lotto-pro.com. In view of this, your US$2,500,000.00 (Two million, five hundred thousand,United States Dollars) would be released to you by our ecurity firm in Europe. Our European agent will immediately commence the process to facilitate the release of your funds as soon as you contact him.All participants were selected randomly from World Wide Web site through computer draw system and extracted from over 100,000 companies. This promotion takes place annually. For security reasons, you are advised to keep your winning information confidential till your claims is processed and your money remitted to you in whatever manner you deem fit to claim your prize. This is part of our precautionary measure to avoid double claiming and unwarranted abuse of this program by some unscrupulous elements.it is promoted by bill gate to encourage the internet user's.To file for your claim,please contact our fiduciary gent:
Sir Jim Anderson
TELL; +44-7031907515
FAX: +44-7092864131
EMAIL; jim_anderson01@europe-onlinepromoworld.net
This is done by bill gates to promote and to encourage users of the internet.To avoid unnecessary delays and complications, please quote your reference/batch numbers in any correspondences with us or our esignated agent. Congratulations once more from all members and staffs of this program. Thank you for being part of our promotional lottery program. Sincerely,
Mr H.J.PONFA
UNIVERSAL TRUST WORLDWIDE LOTTERY Coordinator.
< /DIV>
Track this Report
0 Comment |
Post a comment
Post your Comment
Report Spam
Save thousands of potential victims.
Report spam or phishing email now!
Recently Updated Spam Reports
Online Poker is the thing to play - crap domains in guestbook - 93.182.136.139
KINDLY ASSIST.
Sell FULL INFO (includes SSN, DOB, MMN, DL, bank acc, employer, etc)
ok
Global Agribusiness Forum 2014
JOB VACANCIES IN IMPERIAL OIL PLC CANADA
vandalism with casino en ligne, gratuit games, poker, pills trash, 178.63.161.4, descr TRUSTCOM Poland, HETZNER-RZ-FKS-BLK2
CaptainBlack - Sell CCV*CVV GOOD FRESH ALL COUNTRY - FULLZ INFO - DUMPS TRACK
Alert Message
NEW BRANCH OF HILTON HOTEL OFFER JOB VACANT POSTS.
Random Spam Reports
good day
BUSINESS PARTNERSHIP
Attn Cosman
ATM PAYMENT NOTIFICATION.,,,,,,,,,
ATTENTION!!
hi
Call To Confirm Your 1st payment Of $8,000 Usd
办哈尔滨华德学院毕业证的微信?app.15808_WHK
民办合肥经济技术职业学院毕业证学位证档案制作_ewp
贵州职业技术学院毕业证专业制作_iu
仿制煤炭经营资格证+微信:app.15808_WcL
周至县办个会计从业资格证_zPT
磁县做行駛证多少钱?_AwD